Learn "Tools of the revolution":
How to embody self love, intuition, pleasure on a day to day basis.
How to call in and manifest the life you desire.
How to use your tools to strengthen intuition and gain insight
RX
Empowerment Rituals to take home aka "Mystical Homework"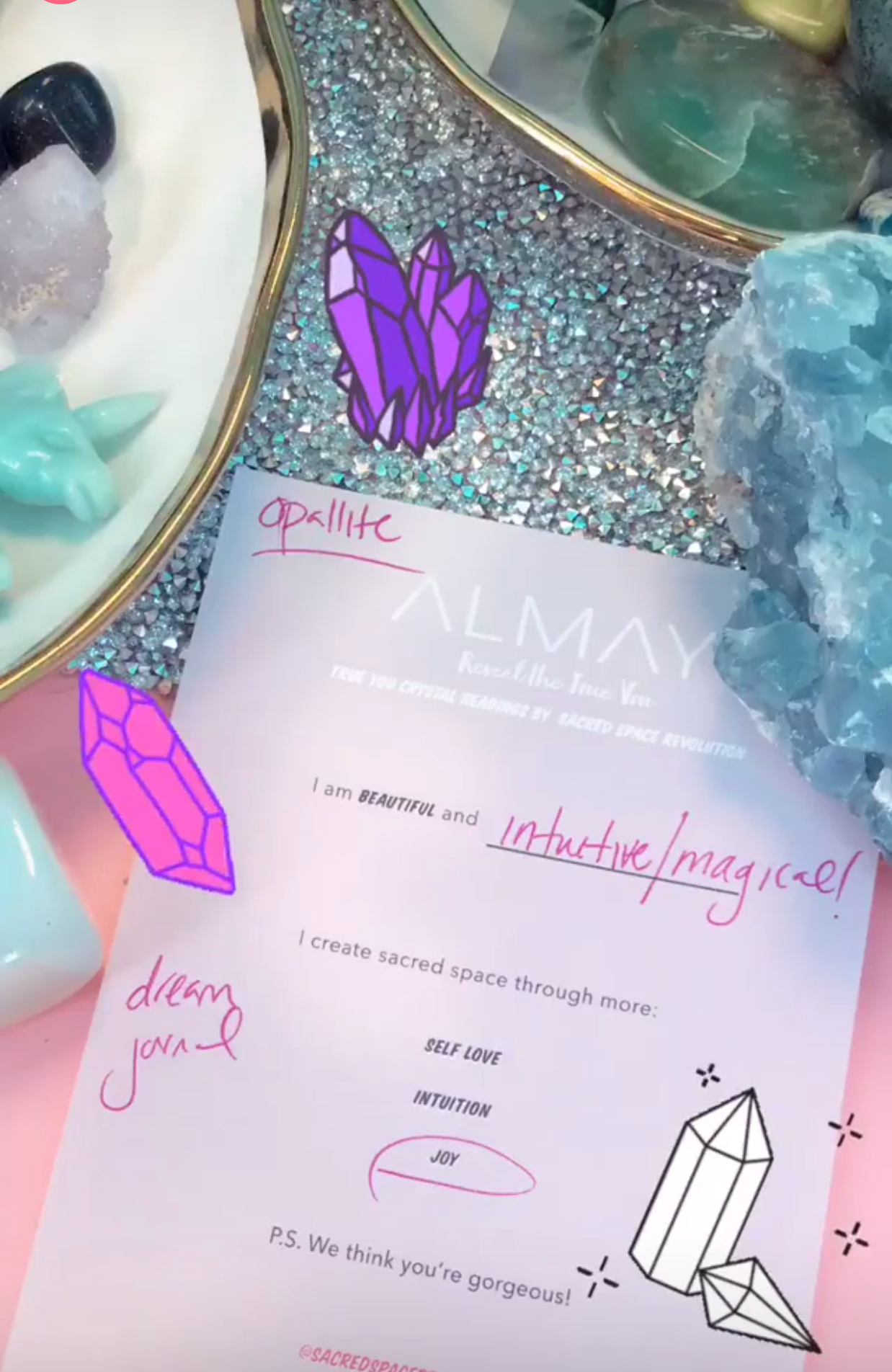 Gifting
Let Sacred Space Revolution spoil your team and clients. Their only role is to receive and relax.
Cosmic Goodie Bags:
Guide to Rituals Booklet
Guide to Rituals Mini Deck
Crystals
Healing salts